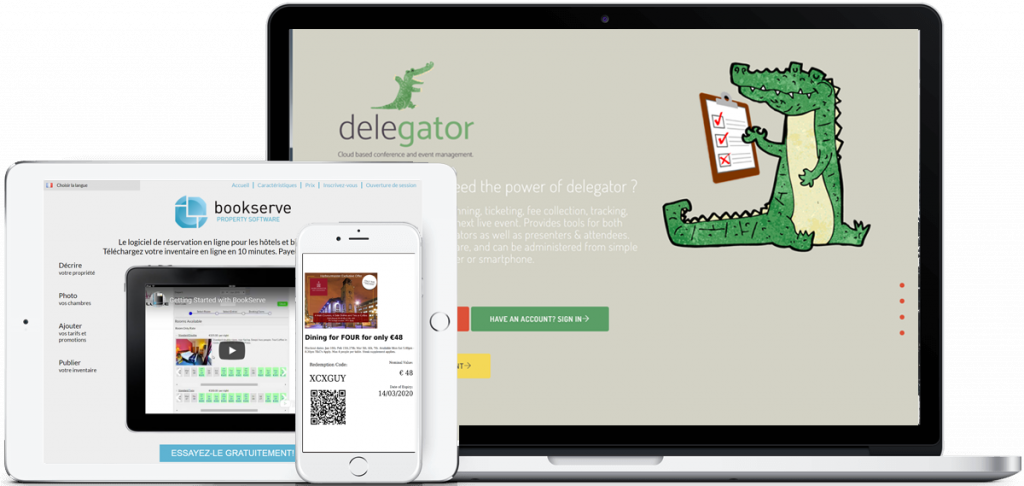 Meet delegator enterprise
'Loosely coupled' event payment system accepts multiline ledger payments as an input and every line item can be tagged with the appropriate General Ledger code, making reconciling in downstream accounts packages straightforward.
Want to know more? Read about our recent projects.
delegator have integrated with a wide range of legacy and modern systems.
Packages and Bespoke WordPress Plugins, SAAS Integrations, Custom Plugins and custom development.
Sign up, and take control today
We promise to make your payment process run more smoothly and we guarantee you will pay less than using competing services like EventBrite. Arrange a callback to learn how some of Ireland's oldest and most respected business use Delegator to handle event payments.